Services
Design/Consultation
We can design a play system that suits your specific requirements, no matter how big or small the size or budget.
Installation
There are two types of installation that Pettinelli & Associates performs:
Full Installation - Our factory-authorized installation team will handle everything from unloading the truck to planting grass seed and everything in between.

Supervision Installtion - Supervised installations combine the knowledge of our expert installers and effort from your group of volunteers to complete your project. Pettinelli & Associates provides 1-4 professional installers that will work with your group to help volunteers install the equipment in accordance with the manufacturer's instructions. We will provide necessary tools and machinery, while your group will need to provide footing supports and all necessary concrete. Your salesperson will give you all of the specifics well in advance of the installation date. See video from a community build on YouTube!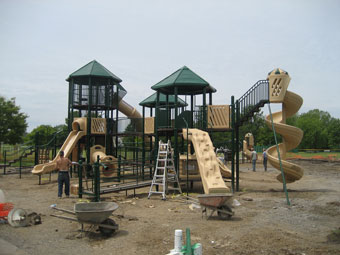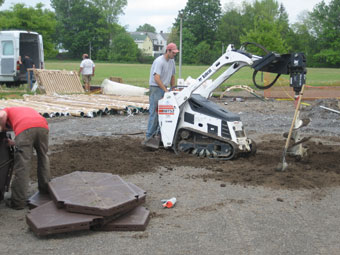 © 2009 Pettinelli & Associates