About Us
Robert Pettinelli
Robert Pettinelli graduated from Syracuse University in 1982 with a bachelor's degree in Construction Management. After receiving his degree, he went to work at his father's structural steel shop. Tony's Iron, a miscellaneous metal fabricator shop in Rome, New York, allowed Robert to gain knowledge of steel fabrication and quality. On the weekends Robert began installing Miracle Play Equipment in New England and New York. In 1990, Robert left the family business and moved to Vermont where he was employed by Action Equipment Company out of Candia, New Hampshire, as a salesman. In this position, Robert learned how to operate and respect heavy equipment and continued to install Miracle Play Equipment.
In 1993, Robert was asked to join Miracle as a sub-representative. Robert worked under the supervision of Gibbons Recreation, selling and installing Miracle Play Equipment until 1995 when Miracle gave him his own territory.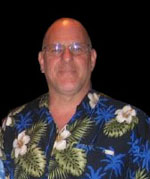 Robert K. Pettinelli
Robert K. Pettinelli, under his father's guidance, has been involved in the installation of Miracle Recreation products for over 10 years. Being around recreation products for that length of time, Robert K. has developed the skills and knowledge needed to assist his customers in designing the ideal play environment for their project.
When Pettinelli & Associates took over Miracle sales and service in eastern and upstate NY, Robert K. was brought on board to handle the day-to-day operations. Since becoming a member of the Miracle Recreation team, Robert K. has helped Pettinelli & Associates become one of the most sought after recreational design companies in the Northeast.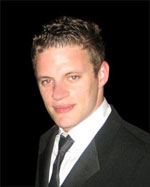 Giving Back
Pettinelli & Associates strives to help those who are less fortunate as demonstrated by the donation of a playground to the Hands to Honduras program in 2008 and by their participation in ABC's Extreme Home Makeover project at Camp Heartland in 2007.
© 2009 Pettinelli & Associates